ABBILDUNGEN UND FOTOS AUS DER HOTELTOUR IM ATRIUM-HOTEL BLUME BADEN
600 JAHRE ATRIUM-HOTEL BLUME: 1421-2021
 Tourismusgeschichte innovativ vermittelt, von 2019 – 2021: Recherche, Text- und Bildredaktion sowie Einrichtung der Ausstellung für die Blueme-Tour zum Jubiläumsjahr 2021 (600 Jahre Hotel Blume)
Umsetzung eines digital erweiterten Infoparcours im Atrium Hotel Blume, Historischen Museum Baden und Theater ThiK. Begleitartikel, Jubiläumswettbewerb, Führungen, Plakate, etc.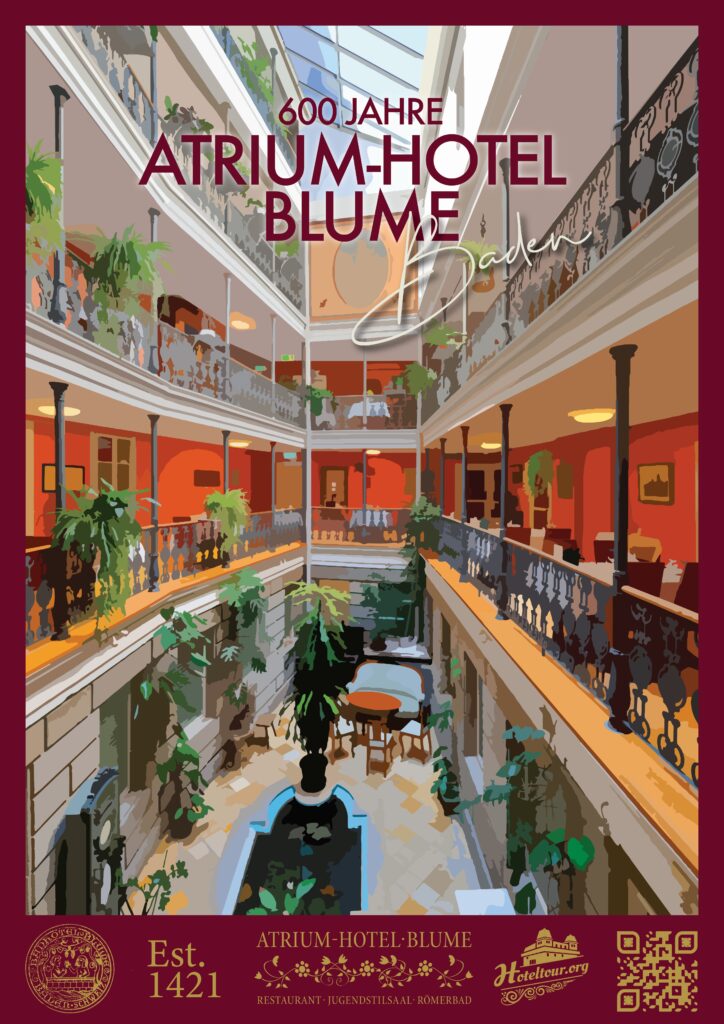 125 YEARS TWERENBOLD COMPANY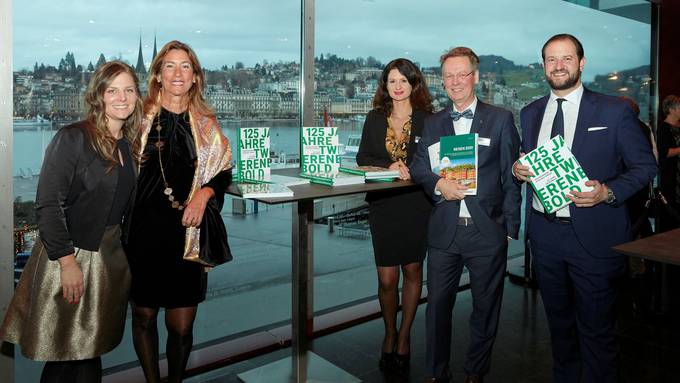 VON DEN BAEDERN IN DIE WELT HINAUS -
125 YEARS TWERENBOLD COMPANY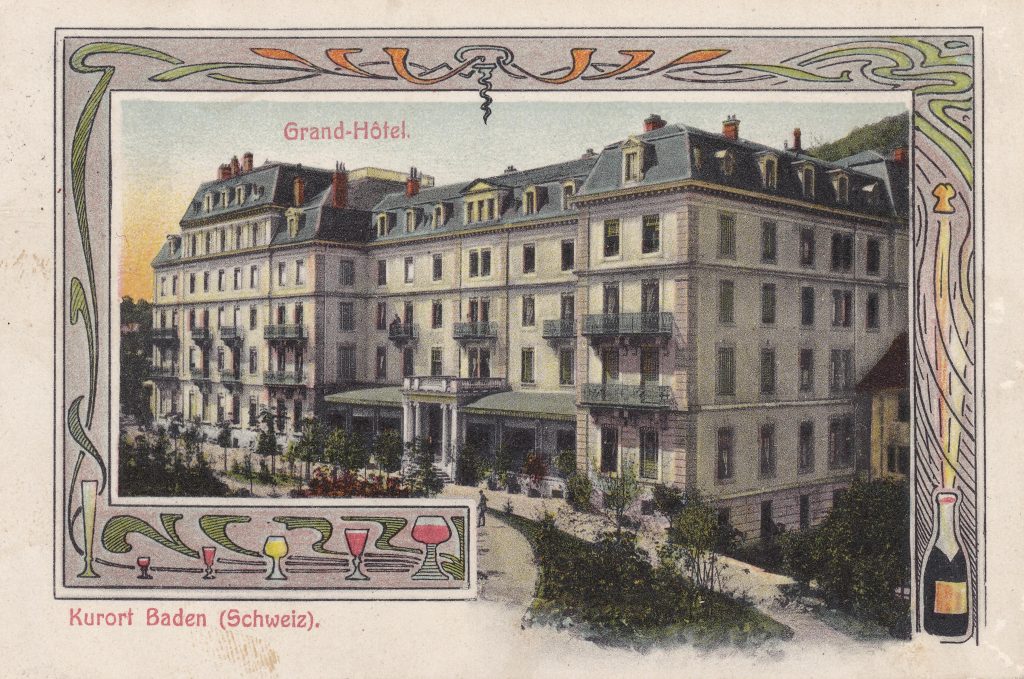 HOTEL- AND TOURISM HISTORY
An industry with a unique past.
For most people nowadays, travelling is a self-evident ritual. This was not always so. From the 19th century on, the growing desire to travel gradually created an industry with an outstanding economic importance. We are specialised in the history of the travel industry. Let us put in perspective the origins of your company or organisation - for your guests, employees and the wider public.
Give your past a future.
Successful businesses are forward-looking rather than looking back. In the hustle and bustle of everyday life, it is difficult to safeguard past achievements. This is our field: we peruse your historical records to dig up your gems - so that future generations too know where they come from.
MEDIATION AND STORYTELLING
Your company is as individual as your story.
Use your company's history as a unique marketing selling point. The possibilities of mediation are infinite: from simple storytelling to re-enactment of historical events or virtual tours. Together we choose how we can best shape your story, so that your past becomes a unique experience.
Impeccable texts for the tourism industry.
We take your texts on a tour. We specialise in tourism industry and work with professional translation software. Competent native translators (German, French, English, Spanish, Italian) and four-eye principle guarantee the superior quality of our work.
Sommerfrisch Ltd. was founded 2017 in Unterentfelden, Aargau (Switzerland). We offer tailor made services in the field of hotel and tourism history, archives and research, mediation and storytelling as well as translation and editing in German, French, English, Spanish and Italian.
We will be delighted to hear from you: sommerfrisch (at) bluewin.ch) or below
Florian Müller
During my studies at the universities of Basel and Neuchatel (Switzerland) I specialised in tourism history. I have known and enjoyed hotels as a workplace since I worked some years in a hotel in the Engadin valley after completing a commercial training. While I was a student I worked as a freelance journalist and editor for CH Media as well as a museum guide at the Centre Dürrenmatt.
Articles and publications  > …
Shirley Müller
Ich forsche über reisende Frauen im 19. und 20. Jahrhundert. Nach meinem Studium der englischen und amerikanischen Geschichte in Grenoble (Frankreich) und Aberdeen (Schottland) unterrichtete an einer internationalen Schule in Changsha (China) sowie an der Universität Purdue in West Lafayette (USA). Neben meinem Doktorat arbeitete ich von 2016-2019 als Assistentin an der Université de Franche-Comté in Besançon (Frankreich). Seit 2017 bin ich Redaktionsassistentin der Revue Française de Civilisation Britannique.
Articles and publications > …